SAVE THE DATE FOR 2020: AUGUST 15!
One of the largest fundraisers in the Toledo area, this event raises critical money to support the Boys & Girls Clubs of Toledo and its programs for central city Toledo children. This one-of-a-kind event unfolds on a relaxing summer evening on the beach. Join more than 1,600 attendees for a night of fun, food, fireworks, and entertainment.

Please note that this is a 21 and over event.
Entertainment for Barefoot at the Beach 2019

Not Fast Enüff
Not Fast Enüff is a high energy party band from Toledo, OH. The band has a unique sound with four vocalists, fronted by Melissa Toth on lead vocals, Terry Rice on keys/vocals, Scott Williams on lead guitar/vocals, Chad Sin on bass/vocals and Mike Toth on Drums. The band's seasoned members have taken their love of rock, country, dance and modern day pop and fused them together to bring you an action packed party! Featuring songs from every genre and 6 decades worth of classics, everything from Adele, Bruno Mars, Huey Lewis & The News, to Motley Crue and Run DMC.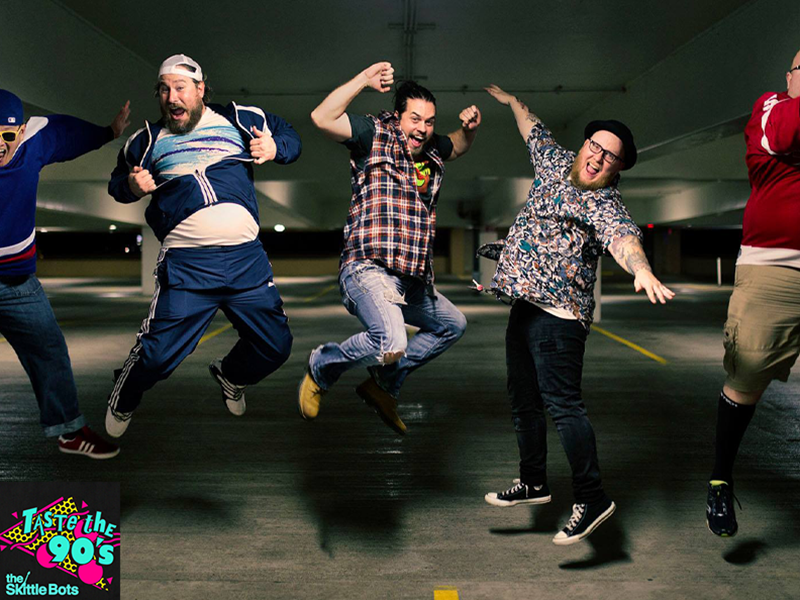 the Skittle Bots
By adhering to one simple rule: Only songs released between 1990-1999, the band has carefully curated its collection of the best music from such a profound decade, and has cultivated a devoted fan base that continues to grow with folks that appreciate a night full of flashbacks.
Today, the Skittle Bots are still passionately evolving and elevating their award-winning show – forever working towards the ultimate 90's time warp. From grunge to R&B, and virtually everything in between, a night out with the Skittle Bots promises more music memories than the perfect mixtape you made for your sweetheart in that summer a score ago.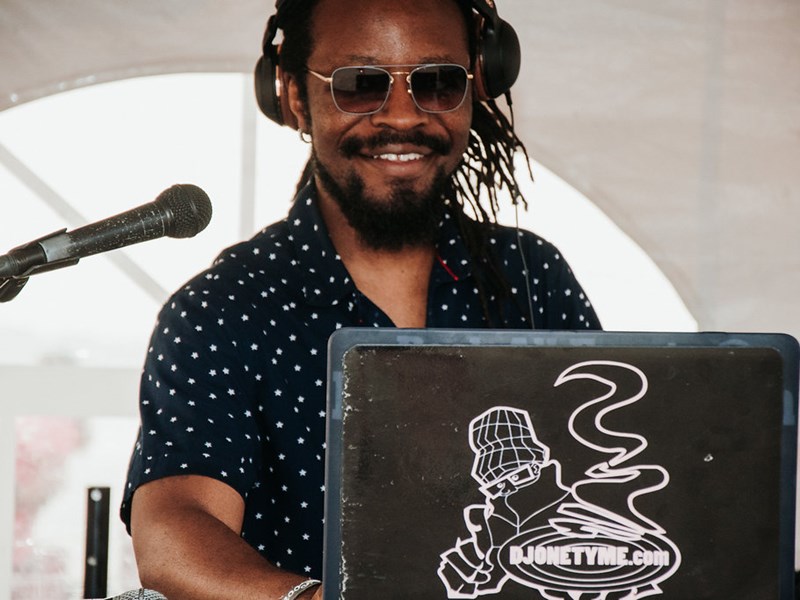 DJ ONE TYME
DJ One Tyme is who you will be hiring to work with you, no one else! This Toledo DJ specializes in personalized service! He is a former 15 year radio personality at The Juice 107.3 FM in Toledo, Ohio. A professional club DJ, wedding DJ and music video DJ.  A disc jockey with well over 20 years of experience! 
An A+ accredited member of the Better Business Bureau serving northwest Ohio and southeast Michigan, this Toledo DJ's list of performance venues, accolades, and accomplishments are very long. All the while serving as a member of one of the most influential dj organizations in the world, The Core Djs, as well as Ohio based organization, The Nerve DJS. He has over 20 years of experience as a professional DJ. Also has been featured on tours for high profile hip hop artists K'naan, Lil Wayne, and Jadakiss.
Stay in touch!
Interested in keeping up with plans for Barefoot at the Beach? Give us your email and we will add you to our mailing list for all the latest updates!